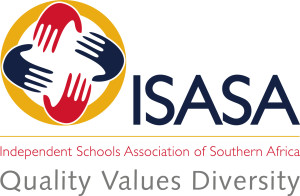 ISASA (Independent Schools Association of Southern Africa)
Department of Education
Department of Social Services
Early Childhood Development Centre
 FasTracKids Sandton is a Preparatory school offering classes from 14 months-9 years (Tots- Grade 3) and is located in the heart of Sandton making it accessible and convenient for parents traveling into and out of the Sandton CBD. Located close to leading private schools, Benmore Shopping Centre, Sandton City , Nelson Mandela Square and the Gautrain.
Situated conveniently off Sandton Drive.
The FasTracKids Education system is the best combination of Montessori and various other educational systems used throughout the world. The system not only teaches children what to learn, but also how to learn. It focuses on critical thinking, creativity, collaboration, communication and confidence. Children learn how to do present information and confidence, whilst learning from videotaped experiences that are played back to them.
An emphasis is placed on school readiness.
Children line up before break, take turns going to the bathrooms, learn to eat at a table and have a structured program in class following one theme per month. eg Biology, Transport, Things that Float, Astronomy, Communication,  Science,  Biology, Literature and much more.
Neat and safe play area where children are supervised.
School hours: 07:00-17:30 daily.
Children can be dropped off from 07:00.
Aftercare is a structured program consisting of supervised playtime and enrichment activities from 13:00-17:30 daily
Lunches and drinks included each day
Excursions included (Traveling Farm, Reptile Shows, Puppet Shows, Manners for Minors, Jumping Castles, Water Fun Days, Father Christmas etc)
Excellent facilities and top of the range educational technology in the classrooms ensures your child is progressing.
Interactive SMART Boards fitted in each classroom and Ipads
Co-Curricular activities include Music, Maths, Karate, Dance, Yoga
After school classes called Fundamentals (afternoon classes) from ages 14 months encourage and build confidence, knowledge, creativity, presentation and communication skills
Secure, clean environment for your child to learn, interact and grow
Bike Day and Bakers Day weekly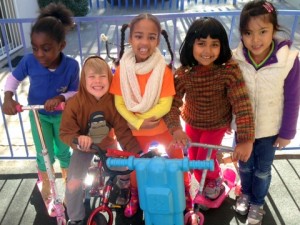 Class size 1:16 children and Tots 1:6 children
Holiday Care offered in the holidays to assist working parents. This is an optional extra and is not included in the monthly fees. R 115 per day.
VALUES:
A Healthy Lifestyle. The meals and snacks provided include brown bread, low fat spreads, purified drinking water, fresh fruit and vegetables.
A Peanut / Nut Free Zone. Children suffering from peanut allergies are catered for.No foods containing peanuts or trace elemetns of peanuts are given to the children.
Cleanliness & Hygiene. Children are encouraged to clean their hands and pay attention to personal hygiene before and after meals and play time. The premises , bathrooms, toilets, bins and classrooms are neat, tidy and cleaned on a daily basis.
Safety & Security. Your child's safety is our priority and is facilitated and monitored throughout the day. The school is monitored by 24 hour recording CCTV camera system. Doors all contain a security gate which are locked during classes. An electric fence secures the property and is connected to an alarm system. Securitas Response is available should there be an emergency. Biometric fingerprint system at main entrance gate.