Preparing for Their Future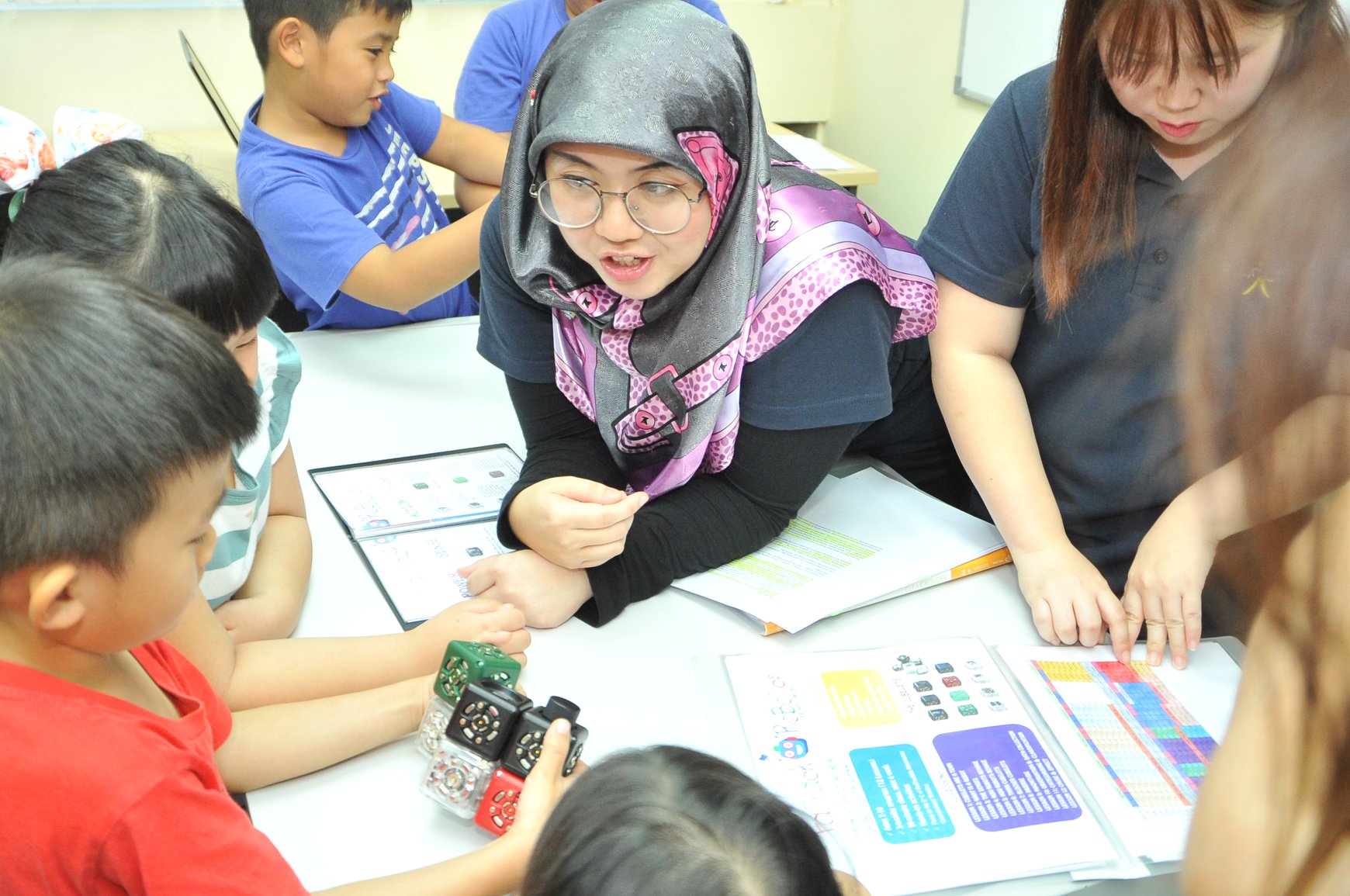 Families all over the world are going through a challenging time during this pandemic. Drastic changes are being made in how children receive their education, which is also a challenge for educators to implement.
Parents are feeling the stress and pressure to make sure their child doesn't fall behind in their development. As a parent you can't predict what your child's future holds, only that you want the best for them.
The World Economic Forum released a report entitled 4 ways COVID-19 could change how we educate future generations, which supports what FasTracKids has been doing for over 20 years!
Educating citizens in an interconnected world
"COVID-19 is a pandemic that illustrates how globally interconnected we are – there is no longer such a thing as isolated issues and actions."
FasTracKids recognizes the importance of feeling connected to the world. Our global network of schools and centers gives students opportunities to connect across continents and collaborate with students from other cultures!
Redefining the role of the educator
"The notion of an educator as the knowledge-holder who imparts wisdom to their pupils is no longer fit for the purpose of a 21st-century education."
FasTracKids' student-centric classrooms have always empowered students to be responsible for their own learning. The goal is for students to have a lifelong love of learning while also having fun!
Teaching life skills needed for the future
"In this ever-changing global environment, young people require resilience and adaptability… Looking into the future, some of the most important skills that employers will be looking for will be creativity, communication and collaboration, alongside empathy and emotional intelligence"
FasTracKids' programs build on the foundation of The FasTrack Advantages (creativity, communication, critical thinking, confidence and collaboration) in order to develop the leaders of the future. Developing these skills prepares children for school and for life.
Unlocking technology to deliver education
"Educators across the world are experiencing new possibilities to do things differently and with greater flexibility resulting in potential benefits in accessibility to education for students across the world."
FasTracKids is now offering Virtual Learning as an option for children who can't be in a classroom. It is a collaborative option where students interact with their teacher and friends through their electronic device while at home.
This list of changes in education brought on by the pandemic includes best practices that have been used in FasTracKids classrooms for decades. We have prepared our students for this moment in time and we will continue to prepare future generations.
---