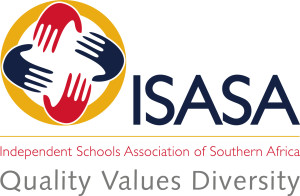 ISASA registered
Department of Education & ECD
Department of Social Services
FasTracKids Sandton is a Pre and Preparatory school offering classes from Tots- Grade 7. Located in the heart of Sandton making it accessible and convenient for parents traveling into and out of the Sandton CBD. Located close to leading private schools, Benmore Shopping Centre, Sandton City , Nelson Mandela Square and the Gautrain. Situated conveniently off Sandton Drive.
The FasTracKids education system is the best combination of Montessori and various other educational systems used throughout the world. The system not only teaches children what to learn, but also how to learn through our teaching methodology of Educational Zig Zagging. It focuses on critical thinking, creativity, collaboration, communication and confidence. Children learn how to present information with confidence.
At FasTrackids we value:
A Healthy Lifestyle. The meals and snacks provided include brown bread, low fat spreads, purified drinking water, fresh fruit and vegetables.
A Peanut / Nut Free Zone. No foods containing peanuts or trace elements of peanuts are given to the children.
Cleanliness & Hygiene. Children are encouraged to clean their hands and pay attention to personal hygiene before and after meals and play time. The premises , bathrooms, toilets, bins and classrooms are neat, tidy and cleaned on a daily basis.
Safety & Security. Your child's safety is our priority and is facilitated and monitored throughout the day. The school is monitored by a 24-hour recording CCTV camera system. Doors all contain a security gate which are locked during classes. An electric fence secures the property and is connected to an alarm system. 24/7 Security and armed response are present should there be an emergency. Security guards at the main gate and Biometric fingerprint system or digipads at main entrance gates.