FasTracKids Romania Wins Award for Excellence in "Courses for Kids"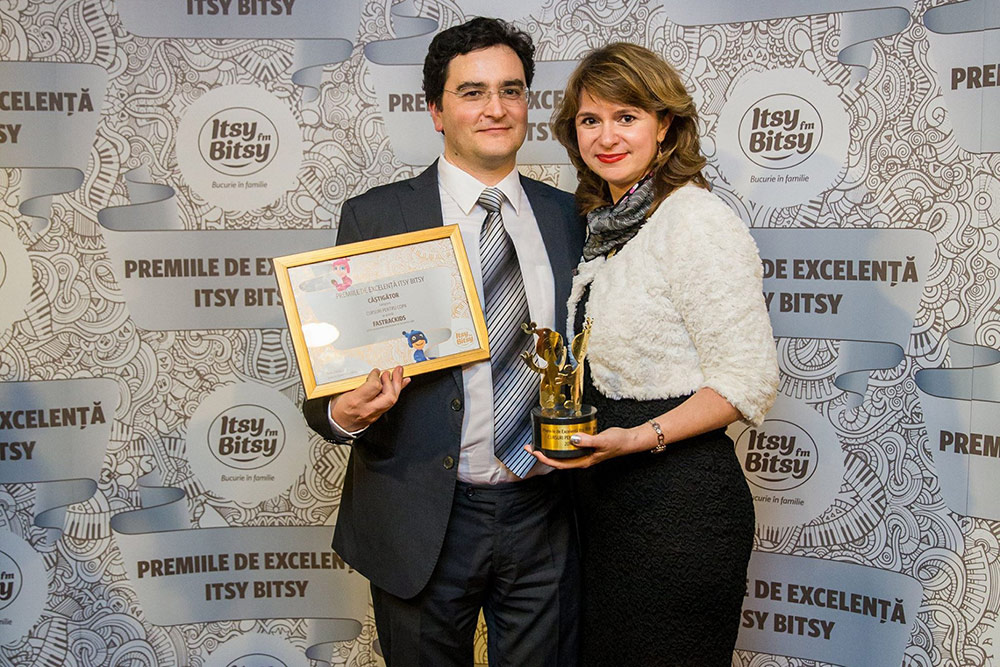 Itsy Bitsy Radio, during its inaugural Awards for Excellence event, presented FasTracKids Romania with the award for excellence in "Courses for Children" category.
The category featured four nominees that provide quality early education programs to children across Romania.
The Awards for Excellence event was organized by Radio Itsy Bitsy as a new initiative meant to "celebrate people who give life to projects for families with kids, for their effort and perseverance directed to quality education in Romania". Radio Itsy Bitsy is the only radio station in Romania specializing in parent programming and has been broadcasting for the last 10 years in the country.  Itsy Bitsy radio broadcasts reach listeners in 20 cities and towns, making them the premiere educational radio station for kids and parents in Romania.
FasTracKids Romania Master Franchisee Mihai Ganj stated:
"I would like to thank every franchisee, their employees and collaborators in Romania for their individual contribution to this success and to every colleague in our centers in Bucharest and in the head office in Denver. I think this award is a result of everybody's effort the last 9 years and we can congratulate each other and celebrate!"
15 FasTracKids centers and schools currently operate in 7 Romanian cities and towns.  See the full article here and Mihai's acceptance speech video below.
---