FasTrack® Robotics Camps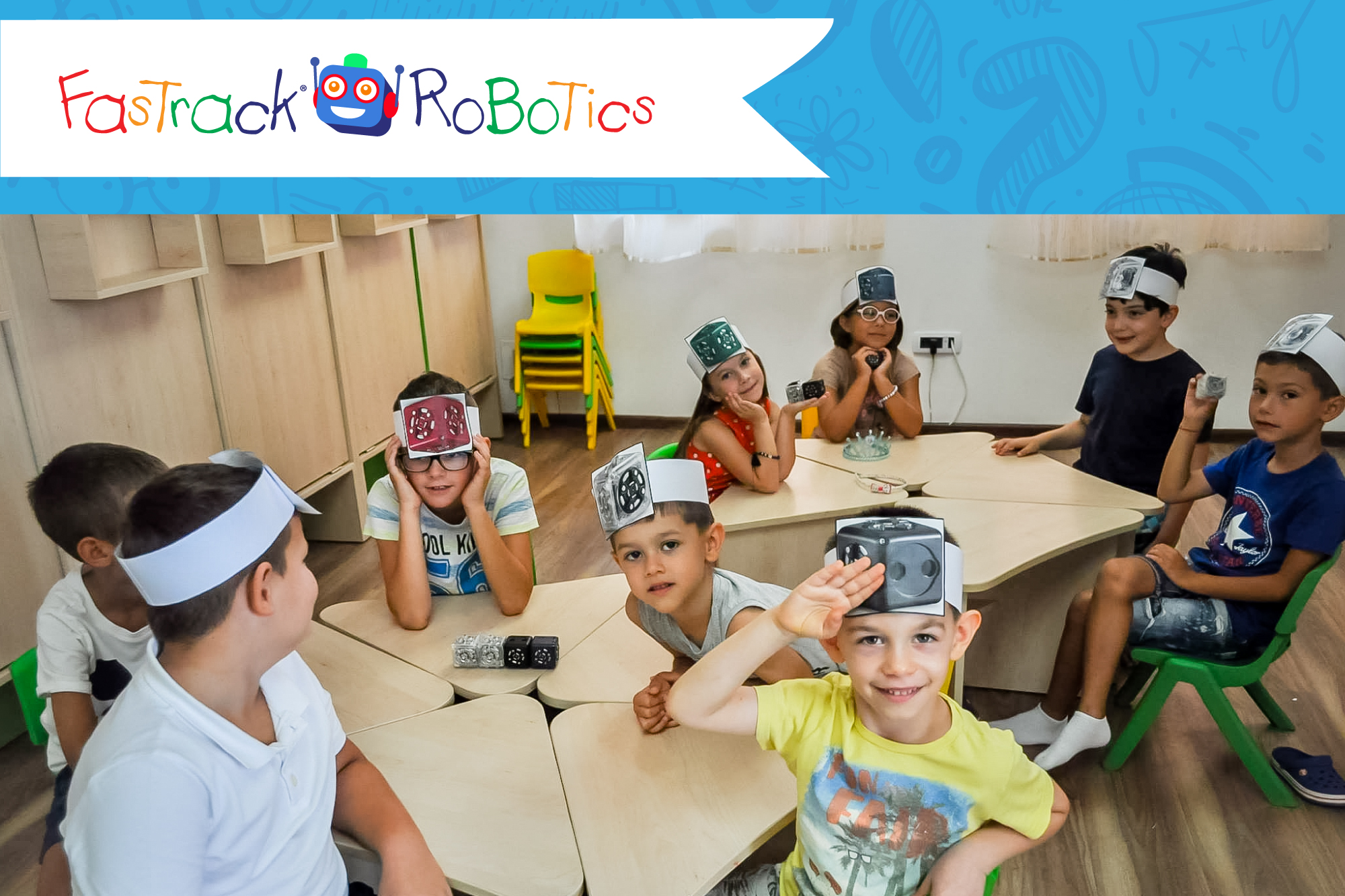 FasTracKids® is celebrating the love of learning and stimulating young scientists with their new and innovative FasTrack® Robotics camps.   Children all around the world are enjoying an exciting week of STEM LEARNING as they explore the world of robotic engineering, programming and computational thinking. FasTracKids does this with the help of the latest in robotics teaching technology called Cubelets®, smart, modular building blocks with special skills.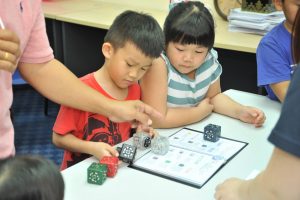 At FasTrack Robotics Camp  boys and girls become robotic engineers as they design machines that SENSE, THINK and ACT. Students immerse themselves in an exciting new world of advanced technology  as they experience challenging, hands on, problem-solving activities.
For years, FasTrackids, a pioneer in learning technology,  has been teaching children the essential skills of Communication, Creativity, Critical Thinking, Collaboration and Confidence.  These are known as the Five Advantages, or the Five C's. Now with FasTrack® Robotics, students work together to develop the "sixth C" – COMPUTATIONAL THINKING.
By introducing children to this unique learning opportunity at an early age, FasTrack Robotics is helping children imagine an exciting future where they are not just passive technology users, but innovators and inventors of new technologies.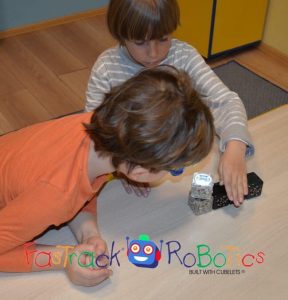 Instructors around the world are sharing how very happy they are that their Robotics students are excited to work together as they play and build robots. They report that the combination of building with cubelets paired with in-depth lessons on robotics facilitated through the Learning Station keeps students focused and engaged.
The good news is that students who get a taste of technology during their week as robotic engineers do not have to stop there.  With 40 weeks worth of lessons, students can continue to learn about new and exciting ways to explore their futures using fun and cutting-edge technology.
To find a FasTracKids Robotics Camp near you, visit www.fastrackids.com
---