Back-to-School Celebrations! 4 Ways to Get Excited for School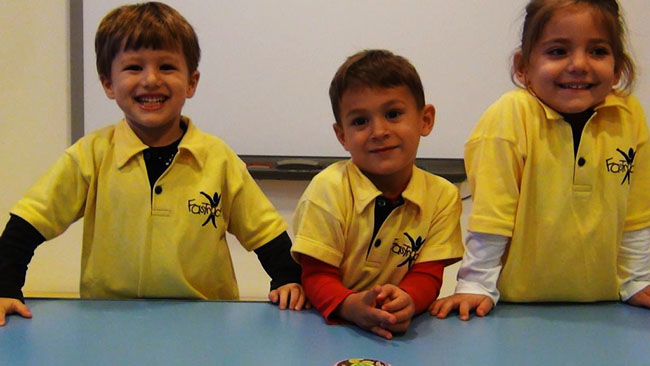 It's that time of the year again, where your child's summer schedule of long days spent playing outdoors with friends and family transforms into the classroom routine of school. This change in your young learner's life doesn't have to be met with distress when you make the transition fun.
In order for your child to get the most out of their education, they have to be engaged and excited to learn.  YouTube star John Green, one half of the VLogBrothers, puts the importance of school in perspective for both parents and children in his own quirky way.
After you make your child feel important about what incredible things they will be able to do by going to school, here are some ideas on how to generate excitement for their early educational journey.
Set Quarterly Goals and Rewards for Meeting Those Goals
This tip is for kids who are older (6+) as they are more likely to understand the meaning behind setting goals.  These goals don't have to be related to grades per say, but they should be quantifiable and specific in order to measure progress.  Mind Power News states that "The idea with goal setting for kids is to get them started in the lifelong frame of mind for thinking, planning and taking action to achieve results."  Remember to write down the goal, how your child will get there, measure progress and reward your child for the progress that has been made and eventually achieving that goal.  If the goal is not achieved, then review the reasons why they didn't reach their goal and what needs to change for the next goal.
Host a Back-to-School Party
This seems pretty self-explanatory, but everything is more fun when you choose to celebrate.  Have your child pick an educational theme (favorite book, favorite subject, etc.) for the party.  Ask families to bring their own additions to your theme (their child's favorite book, dress up as part of the school subject, etc.).  Make sure to have different activities and ways for child guests to express what they look forward to the most about school.
Ask and Listen Session About School Concerns
Your child may not be overjoyed that the new school year is starting, which is a perfectly normal reaction. The key is to turn that negative reaction into a positive reaction by developing a love of learning.  This starts with asking the right questions.  Michele Timmons from ParentFuther.com states "Get to the heart of the matter by finding the root cause for your child's feelings.  Ask open ended questions to learn more about what they really like and dislike about school.  Once you have an idea as to which reason(s) are behind your child's feelings then it is easier to begin brainstorming solutions."
Plan a Weekend Trip Related to Their Favorite Subject
Family time around your child's interests can generate the type of enthusiasm that carries over into the classroom.  This trip can happen right before or during the first month of the school year, with the goal of starting the year on a memorable and fun  note. The idea is to focus on what your child enjoys most about school and have it come to life outside of the classroom.
Here are some trip ideas for different subject interests:
Museums for a child that likes history, art, dinosaurs, etc.

Plays or musicals for a child that likes theater or music

Cooking class or bakery for a child that likes math, cooking, creating
We at FasTracKids also create a love of learning, where children find their passion in the classroom and are encouraged to think for themselves.  Let us help your child make learning fun again during the school year!
---