Teamwork Lessons With Rich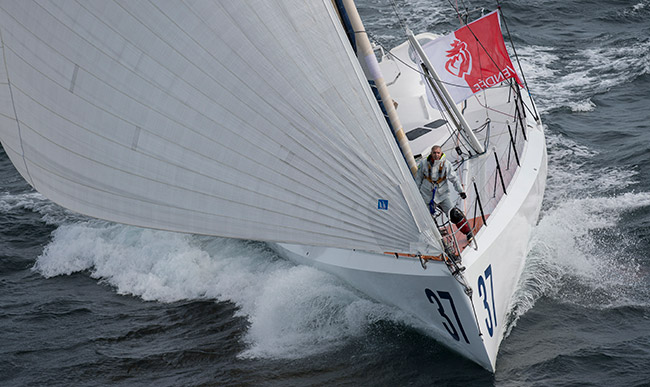 Skipper Rich Wilson has taught us many incredible lessons so far on his trek around the world. In the Adventure At Sea program, Rich receives support from teams of inquisitive students around the world while he sails in the Vendée Globe race. As part of the program, students learn about the different the importance of teams and support of others.
One thing that we learned from Rich's experience is that In order to reach ambitious goals, we often need help along the way. Trying to sail 28,000 nautical miles non-stop by yourself tests a person's mental and physical well-being. But even though Rich is sailing by himself, he is never alone.  Rich's extended team (shore-based communications and technical teams, family, and friends) helps him through this mental and physical challenge.  They also help share his adventure with the world.
As Edutopia.org's article Teaching Kids the Benefits of Working Together points out, "working on teams, taking responsibility for one's piece of a larger project, planning for the future, and completing the plan — these are the gears that will drive their personal and professional lives. All involve cooperative learning."  FasTracKids students experience four elements of teamwork while participating in the program: cooperation, tolerance, commitment, and perseverance.  The success of a project or challenge is dependent on how students develop their teamwork skills in a cooperative learning environment.
While students use teamwork to complete program projects, they also show support by sending Rich messages through pictures, drawings, videos and the submission of questions.  This helps him persevere in the most difficult of circumstances as he battles weather conditions, technology challenges and loneliness. Instead of succumbing to these challenges, Rich shows his resolve to finish the race, for his teammates of all ages.
---