Children's Digital World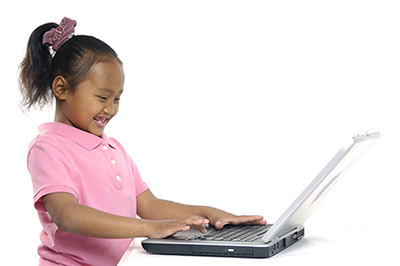 PBS recently published an article for parents that encourages the use computers and states some of the benefits that they can bring to young learners. The site encourages children to use technology as a learning tool, especially when it becomes an extension of their creativity and play time.
FasTracKids incorporates the same belief that technology should be used when it encourages kids to have fun, be creative, and think critically of different topics they come across in the classroom. As one of the "6 Ways to Maximize Digital Screen Time", the article encourages children to play games with others to learn cooperation as children share the same experience with each other on the same device. You can see this in FasTracKids classrooms as children learn how to cooperate in a group setting as they share the FasTrack Learning Station in class.
There are many different types of technologies that have interactive graphics and touch screen interfaces that can really captivate children and make them eager to learn different subjects they come across. They can solve puzzles and solve things critically through digital games and can incorporate activities that relate to their interaction on the computer. Parents should encourage children through technological methods, along with traditional methods, to love learning and to acquire good behavioral skills for the future.
Click Here for the PBS.org Article
---