Pokémon STOP! FasTrack GO! – VP of Curriculum Dee McDonald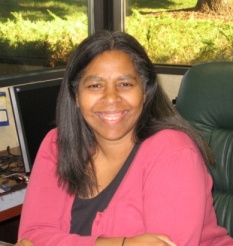 When I woke up the morning of July 6, I planned for it to be a routine, typical day. I did not realize that as I slept, scores of Pokémon had been released and the worldwide Pokémon hunt had begun.
This amazing feat of visionary programming has brought friends and families together this summer.  It is not uncommon that we see groups of people walking together collaborating on where the nearest egg, candy or gym can be found using Pokémon GO.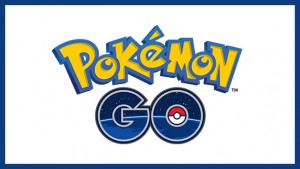 Even the littlest learners want to be a part of this popular phenomenon, especially children who love to learn through naturalist and visual spatial activities.  Younger children shouldn't be playing this game by themselves, as most mobile phones do not have the recommended screen size appropriate for their age group.  But that doesn't mean they have to miss out on the fun.  Here are some tips to make Pokémon GO a wonderful adventure with your child.
Before you begin, establish how long you will play or how many prizes you will gain.  Setting these parameters will help children transition to a new activity once the activity has been completed.
Establish your route before you begin.  Allow your youngster to see where you are headed on your mobile device.  Children who learn best using their visual spatial intelligence will enjoy maps and connecting what they see on the small screen to the world around them.
Let your child lead the way (even if it is the wrong way). Children will unknowingly use their critical thinking skills as they decipher the location of their prize.  As the parent, you should ask the child for directions and allow the child to figure out how to walk toward their destination.  From time to time, let the child see the screen and conclude if they are going in the proper direction or not.
Help your child hold the mobile device and capture their prize once you have reached your destination.  The adult should keep a tight grip on the mobile device while allow the child to see the screen and capture the prize.
Once your Pokémon GO time has ended, the learning does not have to stop.  At FasTracKids, we understand that visual spatial and naturalistic learners need activities that stimulate their preferred learning style.  Each class develops the creativity, critical thinking and problem solving skills that children use with Pokémon GO, and they can do them all in a child friendly age appropriate atmosphere. So when you and your child STOP Pokémon GO, try one of our nearest FasTracKids center's programs and let the fun continue.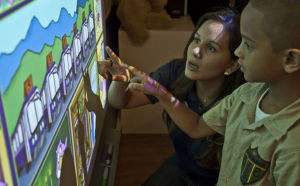 ---